Metro Atlanta, GA Home Energy Audits: Home Performance Assessments
Home Performance is about healthier, longer lasting, comfortable, and energy efficient houses. It depends on all the systems of the house working together to manage moisture, provide good indoor air quality, and control energy transfer.

Home performance programs offer home energy audits, consulting services, and home energy improvements, through home energy consultants and home performance contractors.

This website offers information at a variety of levels. For homeowners new to the topic, this series of pages answers general questions about what to expect from a home performance improvement program:
Why Home Performance answers the question about why our houses have high utility bills and make us sick. Additional articles are provided to explore the subjects of moisture control, indoor air quality, and energy transfer in more detail. A broad overview is also provided about the state of our houses.
Home Performance Service Levels discuss a variety of home energy audit options and a range of consulting services available to improve your home.
Home Energy Audit describes the general audit process. For those who are interested, the details of the various parts of the audit are discussed. The energy concepts used in the evaluation are also available. The range of options available to improve each area are provided.
Home Energy Solutions discuss the establishing targets to evaluate improvements made and the processes used to make them.
Home Performance Programs introduce the home performance programs (home energy programs) our company currently supports. In the future, we will add more.
This site is educational for homeowners. We know it takes time and several attempts to increase your understanding of home performance issues. We're still learning and we always will. As we do, we'll update this website and communicate it in our blogs.
Get a Quote. Eventually, you just might get around to requesting a quote for a home energy audit. We'll be here when you're ready!
This website also offers home energy tips and news. You can also subscribe to our blog for all things related to improving the performance of your home.
Carroll County, Georgia Home Energy Audit / Home Performance Assessment
Bowdon, GA 30108
Bowdon Junction, GA 30109
Carrollton, GA 30116, 30117
Mount Zion, GA 30150
Roopville, GA 30170
Temple, GA 30179
Villa Rica, GA 30180
Whitesburg, GA 30185
Cherokee County, Georgia Home Energy Audit / Home Performance Assessment
Acworth, GA 30102
Ball Ground, GA 30107
Canton, GA 30114, 30115
Holly Springs, GA 30114, 30115, 30188
Lebanon, GA 30146
Nelson, GA 30151
Waleska, GA 30183
Woodstock, GA 30188
Clayton County, Georgia Home Energy Audit / Home Performance Assessment
Conley, GA 30288
Forest Park, GA 30297
Fort Gillem, GA 30297
Jonesboro, GA 30236, 30238
Lake City, GA 30260
Lake Spivey, GA 30236
Lovejoy, GA 30250
Morrow, GA 30260
Rex, GA 30273
Riverdale, GA 30274, 30296
Cobb County, Georgia Home Energy Audit / Home Performance Assessment
Acworth, GA 30101
Austell, GA 30106, 30168
Clarkdale, GA 30111
Dobbins ARB, GA 30069
Kennesaw, GA 30144, 30152
Mableton, GA 30126
Marietta, GA 30008, 30060, 30062, 30064, 30066, 30067, 30068, 30090
Powder Springs, GA 30127
Smyrna, GA 30080, 30082
Coweta County, Georgia Home Energy Audit / Home Performance Assessment
Grantville, GA 30220
Harlson, GA 30229
Moreland, GA 30259
Newnan, GA 30263, 30265
Raymond, GA 30263
Sargent, GA 30275
Senoia, GA 30276
Sharpsburg, GA 30277
Sunny Side, GA 30284
Turin, GA 30289
Dekalb County, Georgia Home Energy Audit / Home Performance Assessment
Atlanta, GA 30306, 30307, 30315, 30316, 30317, 30319, 30324, 30329, 30338, 30340, 30345, 30346, 30350
Avondale Estates, GA 30002
Chamblee, GA 30341, 30366
Decatur, GA 30030, 30032, 30033, 30034, 30035
Doraville, GA 30340, 30360, 30362
Dunwoody, GA 30338
Ellenwood, GA 30294
Lithonia, GA 30038, 30058
Pine Lake, GA 30072
Redan, GA 30074
Scottdale, GA 30079
Stone Mountain, GA 30083, 30087, 30088
Tucker, GA 30084
Douglas County, Georgia Home Energy Audit / Home Performance Assessment
Douglasville, GA 30134, 30135
Lithia Springs, GA 30122
Winston, GA 30187
Fayette County, Georgia Home Energy Audit / Home Performance Assessment
Brooks, GA 30205
Fayetteville, GA 30214, 30215
Peachtree City, GA 30269
Tyrone, GA 30290
Woolsey, GA 30214
Forsyth County, Georgia Home Energy Audit / Home Performance Assessment
Cumming, GA 30028, 30040, 30041
Fulton County, Georgia Home Energy Audit / Home Performance Assessment
Alpharetta, GA 30004, 30005, 30009, 30022
Atlanta, GA 30303, 30304, 30305, 30306, 30307, 30308, 30309, 30310, 30311, 30312, 30313, 30314, 30315
Atlanta, GA 30316, 30317, 30318, 30319, 30324, 30326, 30327, 30328, 30329, 30331, 30334, 30336, 30337
Atlanta, GA 30338, 30339, 30341, 30342, 30344, 30346, 30349, 30350, 30354, 30361, 30363, 30369
College Park, GA 30337, 30349
Duluth, GA 30097
East Point, GA 30344, 30364
Fairburn, GA 30213
Fingerhut, GA 31191
Fort McPherson, GA 30330
Hapeville, GA 30354
Johns Creek, GA 30005, 30022, 30024, 30097, 30098
Milton, GA 30004
Palmetto, GA 30268
Red Oak, GA 30272
Roswell, GA 30075, 30076
Sandy Springs, GA 30328, 30350, 30358
Union City, GA 30291
Gwinett County, Georgia Home Energy Audit / Home Performance Assessment
Bereley Lake, GA 30092
Bereley Lake, GA 30096
Buford, GA 30518, 30519
Dacula, GA 30519
Duluth, GA 30096, 30097
Grayson, GA 30017
Lawrenceville, GA 30043, 30044, 30045, 30046
Lilburn, GA 30047
Norcross, GA 30071, 30092, 30093
North Metro, GA 30026, 30029
Snellville, GA 30039, 30078
Sugar Hill, GA 30518
Suwanee, GA 30024
Harris County, Georgia Home Energy Audit / Home Performance Assessment
Cataula, GA 31804
Ellerslie, GA 31807
Hamilton, GA 31811
Pine Mountain, GA 31822
Pine Mountain Valley, GA 31823
Shiloh, GA 31826
Waverly Hall, GA 31831
Heard County, Georgia Home Energy Audit / Home Performance Assessment
Franklin, GA 30217
Glenn, GA 30219
Henry County, Georgia Home Energy Audit / Home Performance Assessment
Hampton, GA 30228
Locust Grove, GA 30248
McDonough, GA 30252, 30253
Stockbridge, GA 30281
Meriweather County, Georgia Home Energy Audit / Home Performance Assessment
Gay, GA 30218
Greenville, GA 30222
Luthersville, GA 30251
Manchester, GA 31816
Stovall, GA 30222
Warm Springs, GA 31830
Woodbury, GA 30293
Paulding County, Georgia Home Energy Audit / Home Performance Assessment
Dallas, GA 30132, 30157
Hiram, GA 30141
Pike County, Georgia Home Energy Audit / Home Performance Assessment
Concord, GA 30206
Meansville, GA 30256
Molena, GA 30258
Williamson, GA 30292
Zebulon, GA 30295
Rockdale County, Georgia Home Energy Audit / Home Performance Assessment
Conyers, GA 30012, 30013, 30094
Spaulding County, Georgia Home Energy Audit / Home Performance Assessment
Experiment, GA 30212
Griffin, GA 30223, 30224
Orchard Hill, GA 30266
Troup County, Georgia Home Energy Audit / Home Performance Assessment
Hogansville, GA 30230
Lagrange, GA 30240, 30241
Mountville, GA 30261
West Point, GA 31833

404-448-2460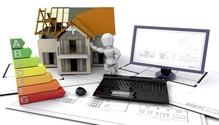 See Our Blog
www.FixHomeEnergy.com

First Post
Current Post